Visione from Strix the only induction hob top kettle with intuitive auto switch off technology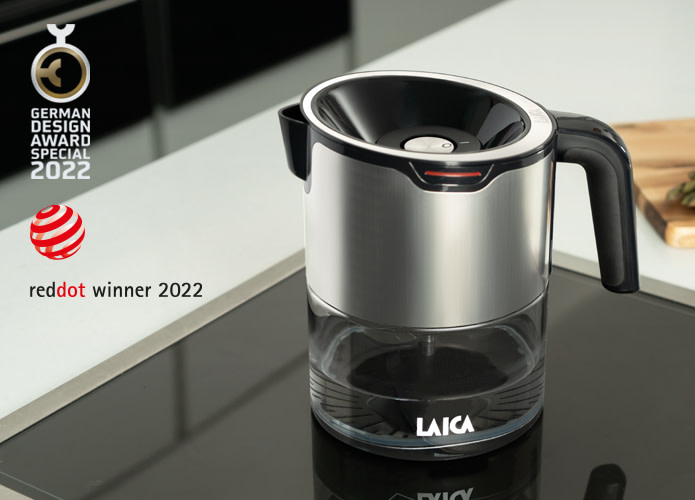 Visione is a world first. It is totally cord free. There is no electric base making the kitchen worktop look untidy as this space-saving design is compatible with induction hobs. No cord means no clutter, it even goes in a dishwasher!
The intelligent auto stop technology automatically switches off at boil and has integrated boil dry protection making it the safest kettle of its kind. No more close watching, no more boiling over and with no need for a whistle Visione is the quietest boil ever.Strix is the global leader in the design, manufacture and supply of kettle safety controls
as well as other complementary water temperature management components, appliances and water filtration products.