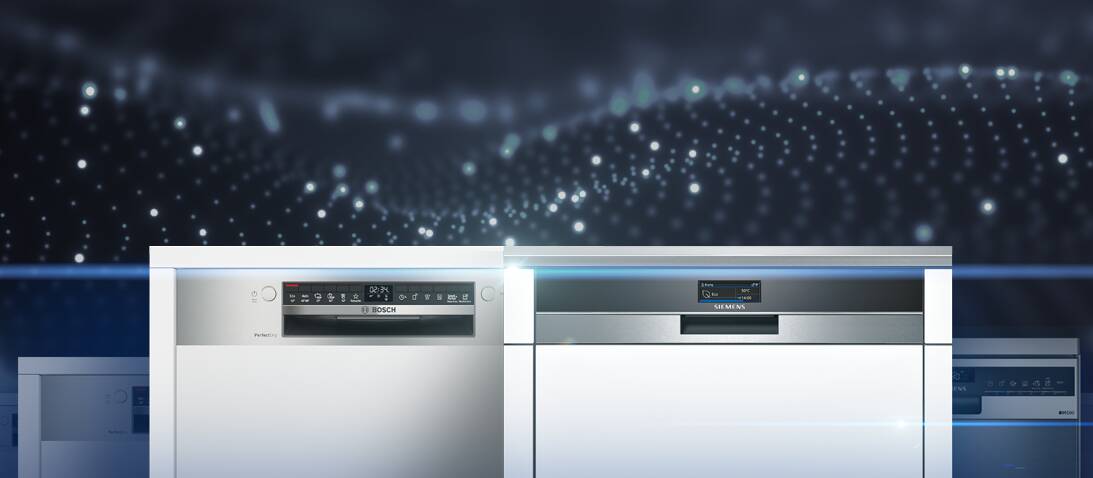 The Dishwasher of the Future
BSH's new generation of dishwashers is a milestone for connected home appliances and perfectly geared towards bringing added value to the kitchen.
Have you ever wondered how new products are made? How do you come up with all the big and small ideas that make our daily lives easier, safer or better? At BSH they have
developed a simple formula: We listen to what we are told. 
Every year, we talk to countless consumers and ask them what they like about our appliances, what bothers them, and which household tasks are particularly annoying for them. And that's exactly how we approached our new generation of dishwashers – with market research involving over 40,000 consumers. The result is the next big step in connected home appliances!
Digitization meets its master
In 2014, BSH laid the foundation for a connected home with the Home Connect App. Today, Home Connect is the largest digital ecosystem in the networked kitchen, launched in 40 countries, in 25 languages, and with many partners. But at this year's IFA we are going one step further.
A new kind of microprocessor, the "SystemMaster", is a milestone for connected appliances and a master of digital services. Among other things, it supports the company's own factory customer service department in diagnosing and correcting appliance errors via remote maintenance. Self-learning algorithms also make it possible to develop new services that are tailored even more precisely to consumer needs. Matthias Ginthum, CMO of BSH Hausgeräte GmbH, explains it in a nutshell: "The SystemMaster opens up new possibilities for creativity and future services.
Thanks to this clever innovation, for the first time all appliances in the new generation of dishwashers, from the entry-level to the premium model, can be connected. "We call this new appliance generation our 'dishwashers ahead of their time", says Roland Hagenbucher, Managing Director Siemens Home Appliances Germany, and explains: "Through networking and updates, we are laying the foundation for it to remain state of the art for many years to come and thus always match the lifestyle of its owners. In this way, we are providing a little more security for the future in an unpredictable world."
Time for your glassware to shine
Of course, the SystemMaster is not the sole innovation of the new dishwasher generation. The appliance itself knows how to make a sparkling performance – in the truest sense of the word. Take the new glassZone in Siemens' dishwashers, for example, and think of it as a VIP zone for your most precious glasses: Six integrated jets clean them as thoroughly as they do delicately with a gentle, continuous water supply.
And if you are ever in a hurry, the Siemens dishwashers' varioSpeed-on-demand function can save you time: Just press a button to accelerate the appliance by up to three times. Surprise guests will definitely not make you break a sweat any more.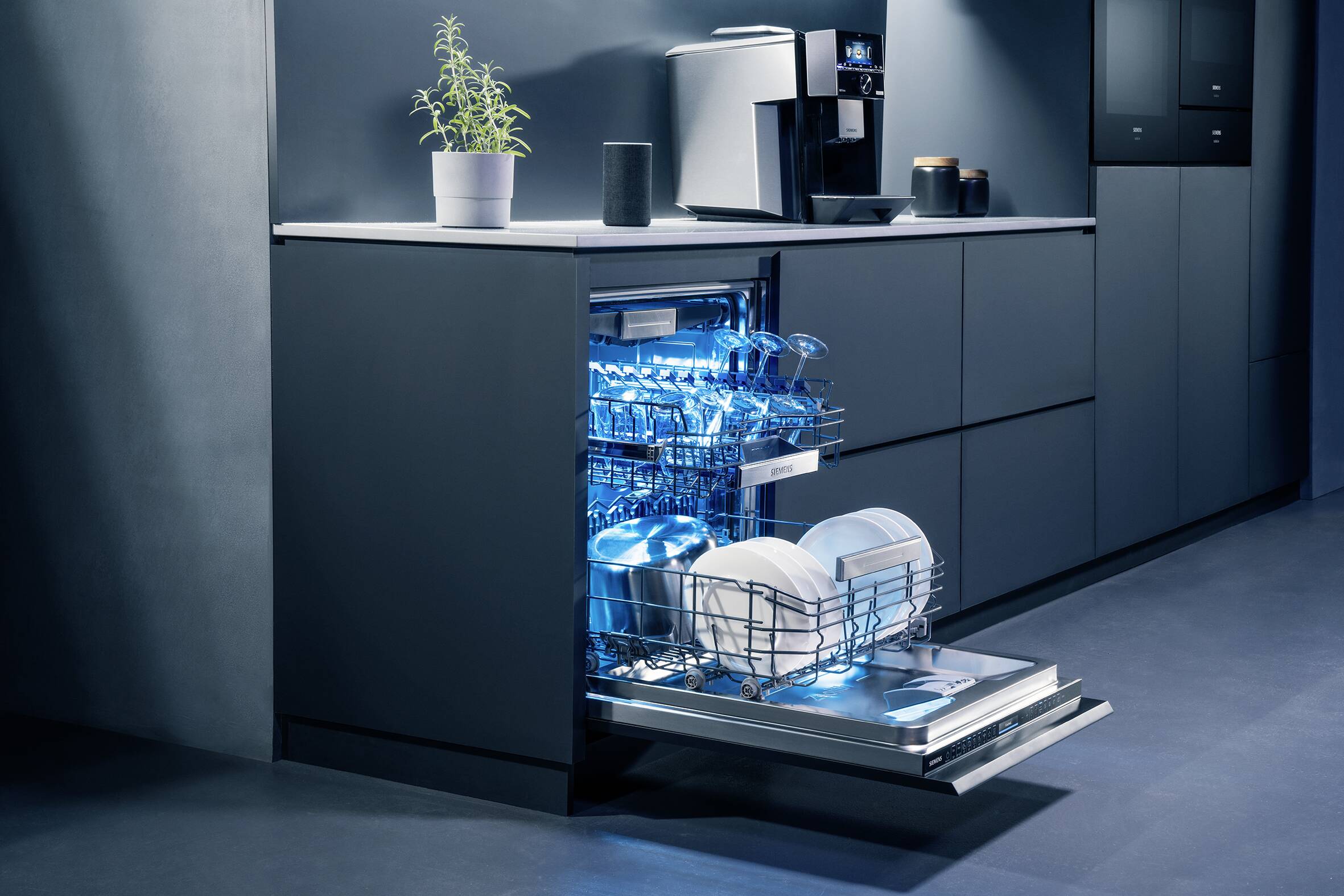 From the dishwasher straight into the cupboard
Harald Friedrich, Managing Director Robert Bosch Hausgeräte GmbH, explains: "Our new appliances are fully connectable and benefit from the numerous Home Connect functions – for smart control from anywhere." But the new dishwasher generation can do more than just go full throttle – it can also be as quiet as a whisper. The already very low noise level can be reduced to a minimum using the Silence on Demand function on Bosch appliances.
A third rack, offering around 25 percent more space, makes room for smaller dishes. And if "more dishes" automatically makes you think that you will have to dry more pieces when the dishwasher is done, we can put you at ease: "Bosch is the only company to offer zeolith drying, which even dries plastics so efficiently that you can put them straight into the cupboard," says Harald Friedrich.