Sometimes we have to take a look at the past to plan the future. When it comes to home appliances, BSH has always demonstrated a profound spirit of innovation, continually refining its innovative technologies and products.
Here's a brief and selective look at the past decades in the history of home appliances that have improved the everyday lives of countless people around the world.
1926: Serving up the first electric oven
Whether it's cakes, bread, or Sunday roasts, many a dish – sweet as well as savory – owes its success to having the right ingredients, which include an electric oven, the right recipe, and a little bit of practice. And of course, life is even better if the cook can get the meal on the table in the shortest time possible. Can you imagine having to gather wood, stack coal, or start a fire before you could pop your dish into the oven?
Up until the mid-1920s, these time-consuming steps were a normal part of everyday life in most households. In 1926, Siemens produced the first electric oven, offering a safer alternative to wood and coal. It was suddenly a lot easier and faster to prepare a wide variety of foods.
The electric oven was definitely a hot item when it came to convenience in the kitchen.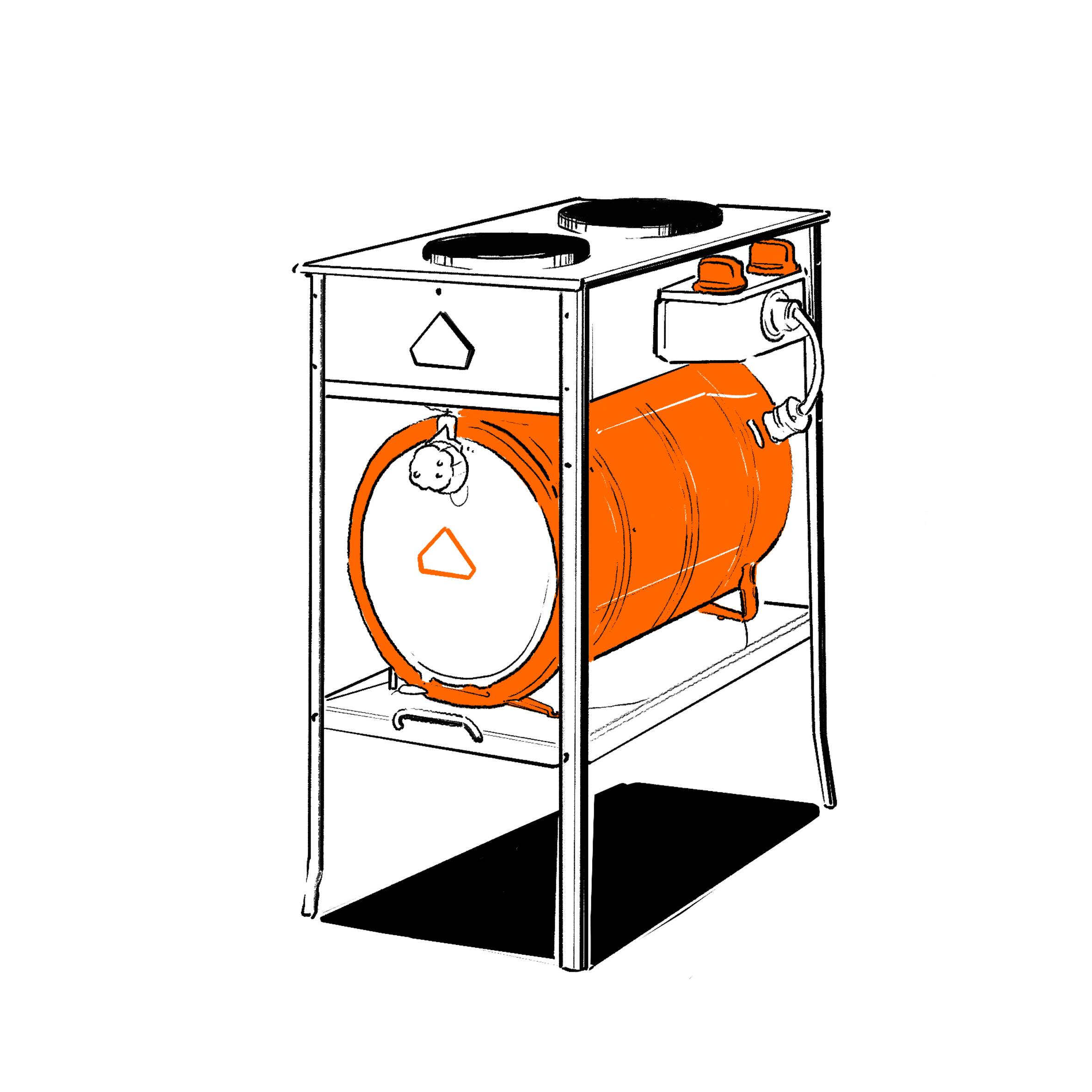 1973: A self-cleaning oven
After electric ovens became common in many households in the 1950s, housewives spent a lot of time removing burned-on food by applying aggressive detergents and considerable elbow grease. So it's no wonder that BSH really cleaned up in the 1970s with the launch of its electric oven with a pyrolytic self-cleaning feature.
Just like oven cleaning today, the process involved three steps: First, the oven was heated to 290°C in order to make the dried-on residue even dryer. This residue was then broken down at around 500°C. Finally, the temperature was lowered, and the ash that remained was then a cinch to remove. Tedious scrubbing became a thing of the past, because the cleaning process was practically automatic.
As far as ovens go, it was a very bright idea.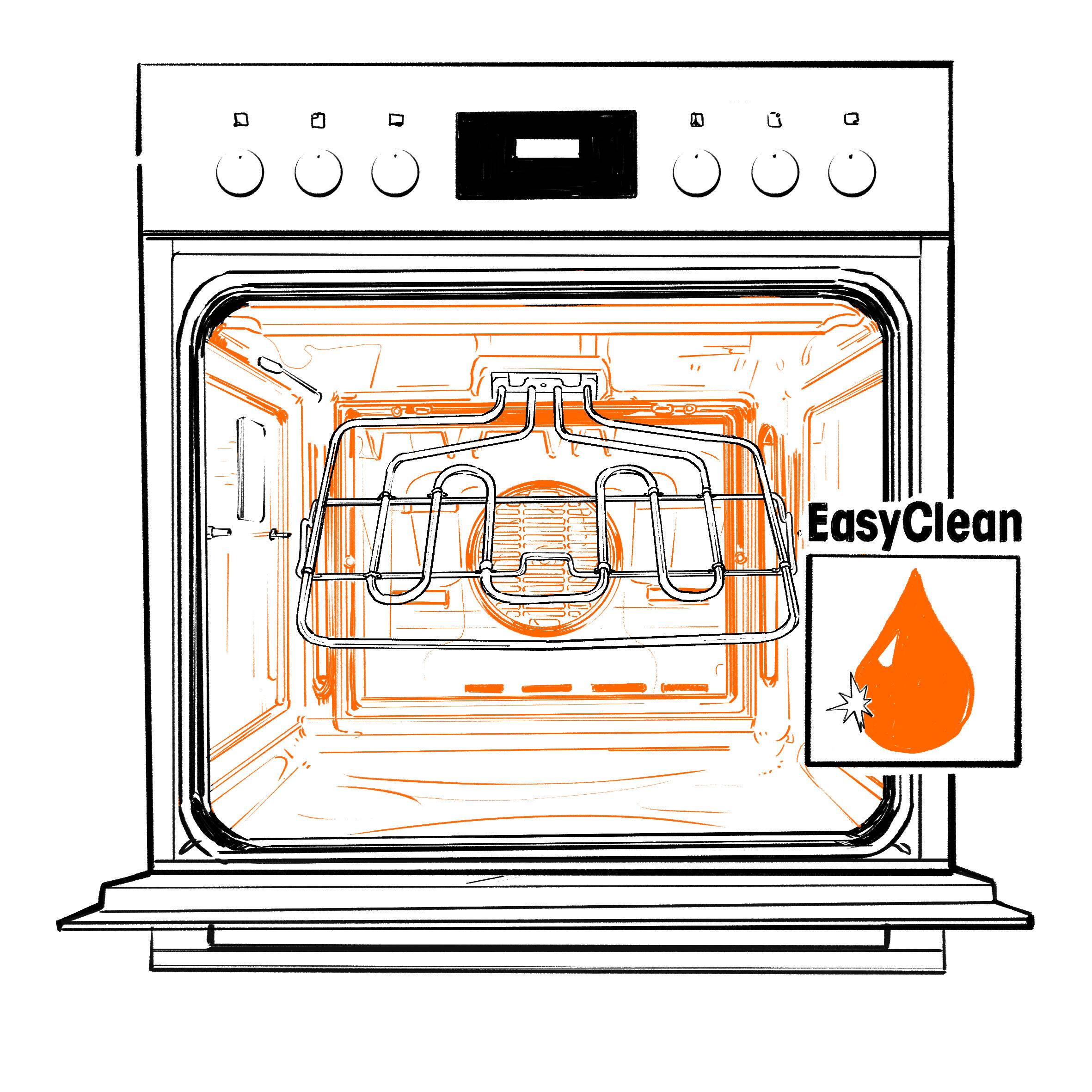 1985: Worry-free dish washing
Speaking of bright and shiny, ovens weren't the only appliance that were catching on at that time. In the late 1960s, dishwashers were also making their way into modern households. Once loaded, they washed the dishes nearly on their own, eliminating one of the routine chores.
The only drawback was that the user had to monitor the machine and manually stop the inflow of water after every wash cycle in order for insurances to pay for possible water damage. It wasn't until BSH launched its AquaStop system in 1985 that dishwasher owners were finally able to sit back and truly enjoy some extra leisure time while the dishwasher ran on its own.
It's no surprise that the sales figures for the first year exceeded the production capacity.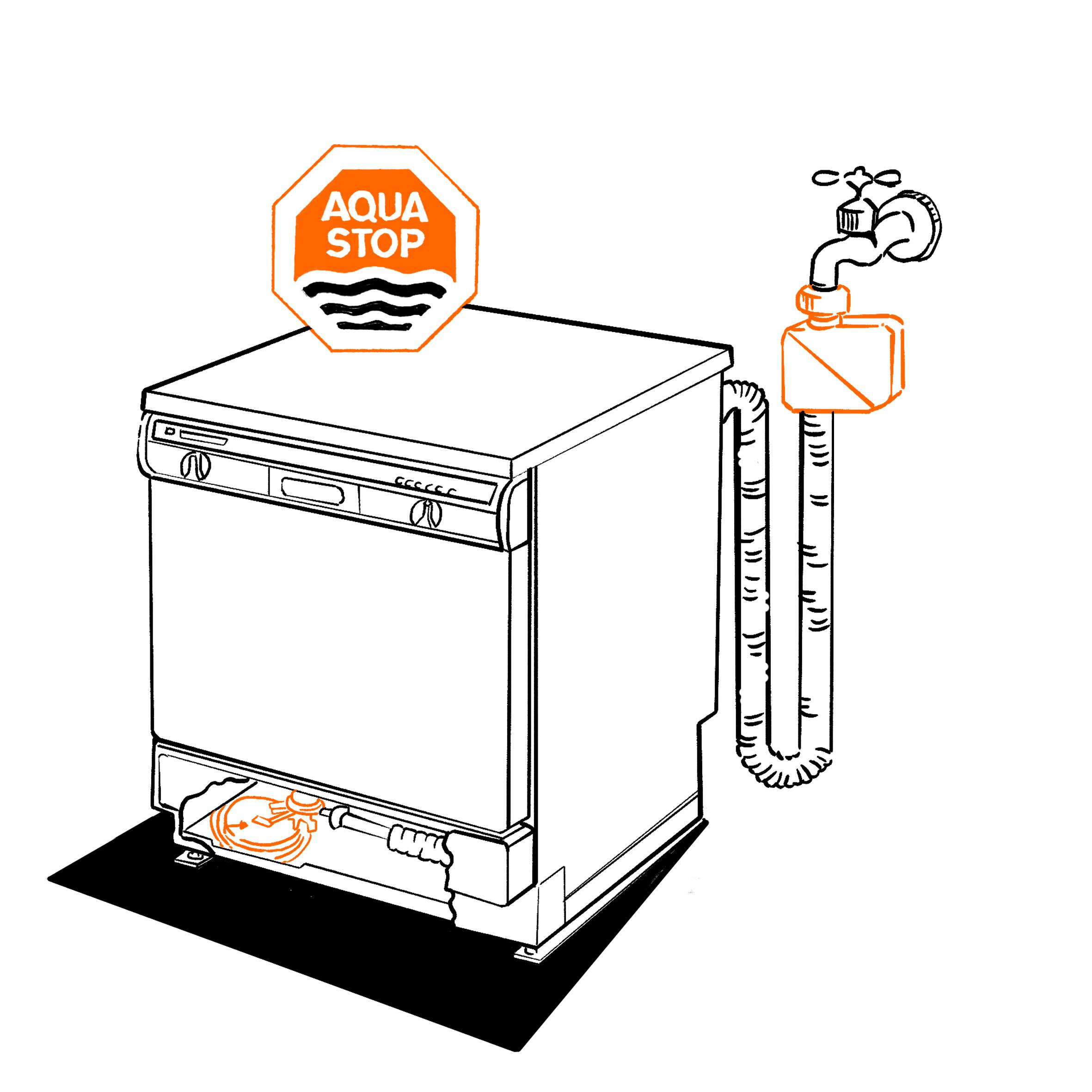 1997: Fresh, fresher, VitaFresh
Is your freezer too cold and your refrigerator too warm? That could happen. After all, the optimal temperature setting for keeping perishable foods crisp and fresh is around 0°C, but commercially available refrigerators in the 1980s only offered a temperature range from 2°C to 8°C.
This led BSH to introduce its revolutionary 0°C refrigeration technology, the precursor to VitaFresh technology, in 1988. Since 1997, VitaFresh has been delivering even greater freshness, in two separate temperature zones. With separate drawers for meat and fish as well as for fruits and vegetables, it also offers exactly the right humidity level to meet the different requirements of perishable foods.
And with the latest generation, VitaFresh Pro, BSH refrigerators keep foods fresh three times longer. How cool is that?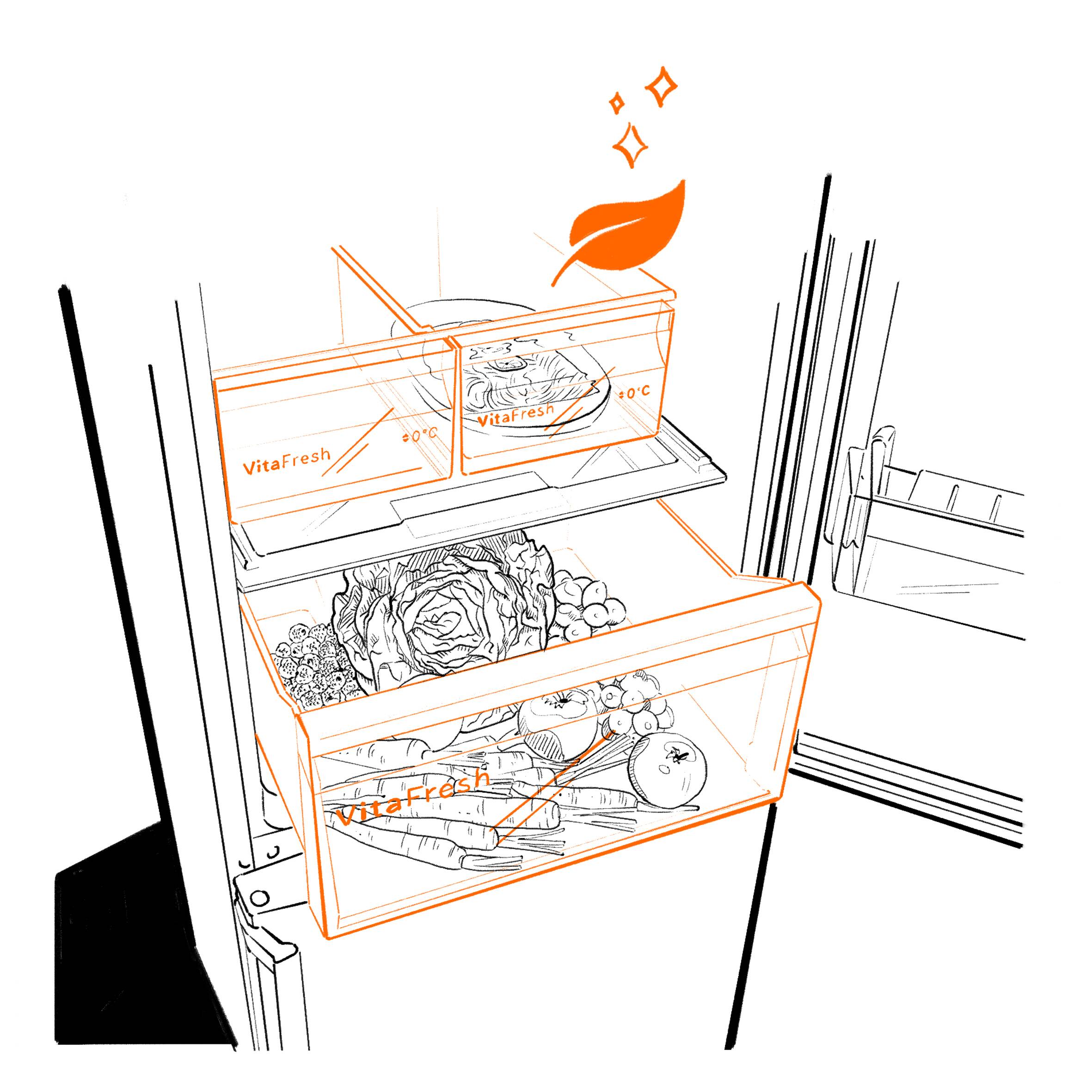 2004: A TV that can also chill your beer
Who says a refrigerator can't be informative?
Owners of the coolMedia model could enjoy their breakfast while watching the latest news on the LCD TV integrated into their refrigerator door. And on the day of the big game, the tiltable 15-inch flat-screen allowed them to keep their eye on the ball while enjoying their favorite beverages.
It's hard to believe that BSH was already offering this smart appliance in 2004, three whole years before the smartphone took the market by storm.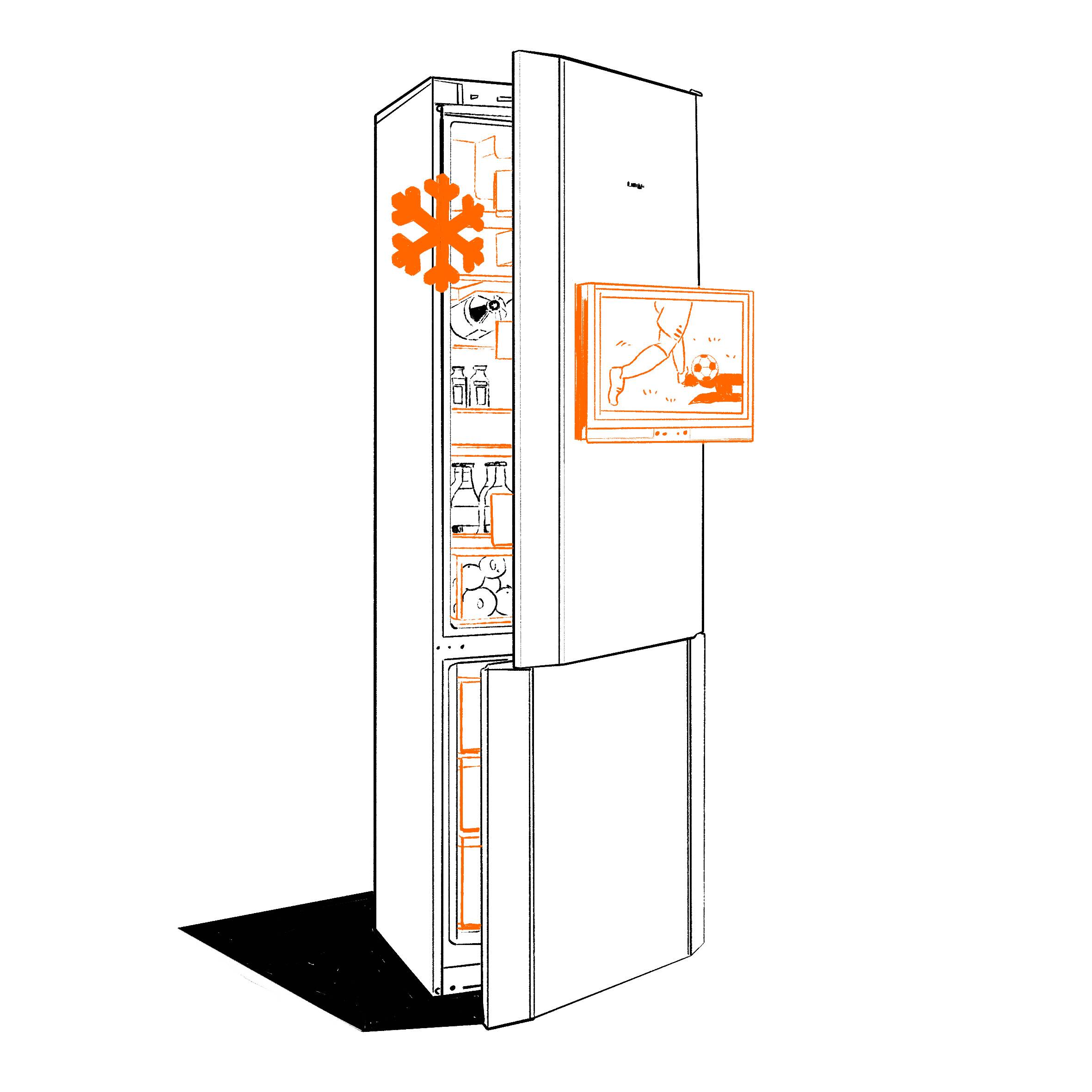 Can you imagine reading a book while ironing shirts?
That's exactly what BSH was aiming for in 2004, when it revolutionized ironing with its dressman. This shirt presser for home use automatically ironed and dried any spun-dry shirts and blouses made of non-stretchable fabric.
You just put the shirt on the inflatable dummy, and hot air did the rest. According to the ads, consumers were now able to read a book while ironing. Unfortunately, this BSH innovation quickly ran out of steam on the market and did not become an economic success.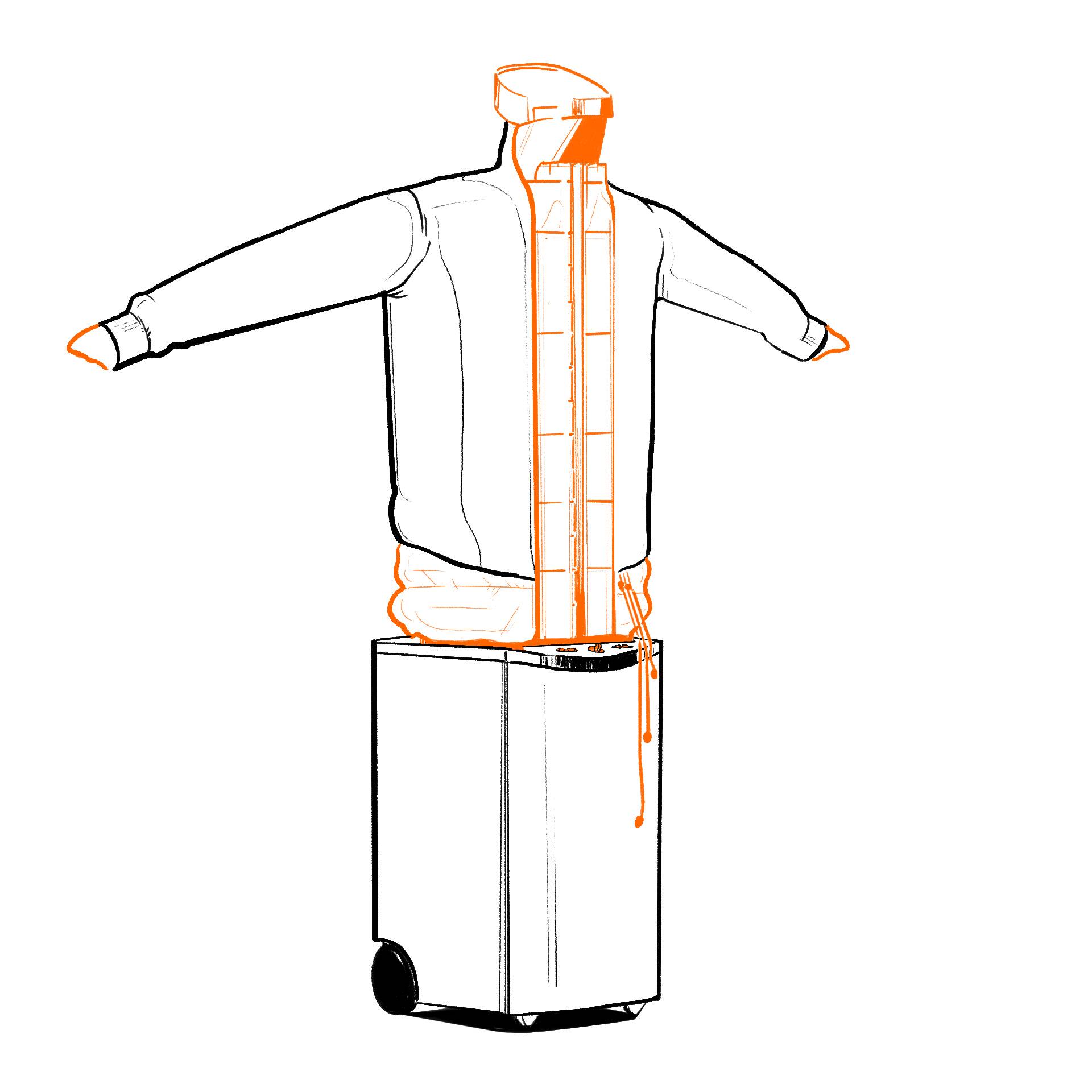 2008: It doesn't get any drier
Do your glasses fog up when you open the dishwasher or do you have to hand-dry some of the dishes to remove spots?
Once BSH harnessed the benefits of zeolith silicate for drying dishes in the dishwasher, these scenarios, as well as problems with excess water, vanished into thin air. When silicate comes into contact with water, it emits heat. Due to its porous structure, it's also able to absorb up to 30 percent of its weight in liquid.
Thanks to these properties, even plastic dishes come out super-dry, and the dishwasher consumes much less power – an energy-efficient innovation that makes dishwashing even easier.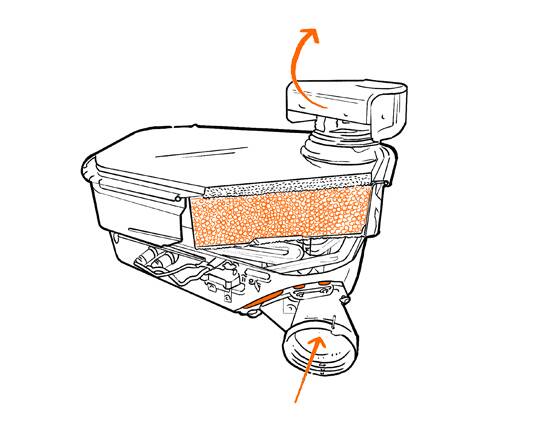 2010: Precision washing
How much detergent does your washing machine actually need?
It's often difficult to tell. Since 2010, BSH's solution to this problem has been the iDOS automatic dosing system. Just fill the chambers with detergent and fabric softener – and wash up to 20 loads. Sensors automatically detect the load size, type of fabric, and soil level. Taking into account the hardness of the water, this enables the washing machine to dispense exactly the right amount of detergent and water.
On average, this enables consumers to use up to 38 percent less detergent and up to ten liters less water per wash cycle. Life just got easier!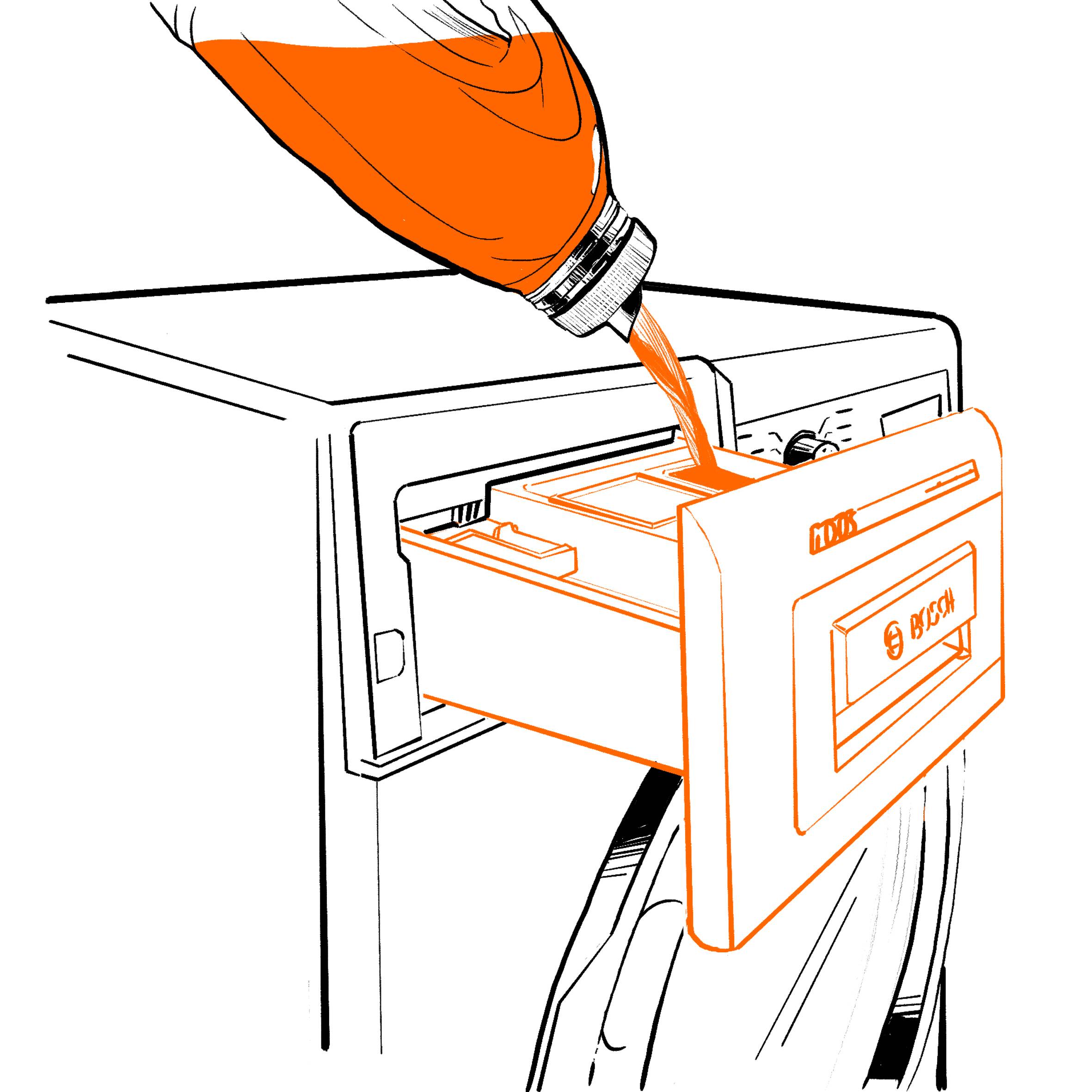 2011: Unlimited flexibility on the cooktop
Does a modern cooktop have to have defined cooking zones or are there more flexible solutions?
BSH developers answered this question in 2011 with the world's first full-surface induction cooktop. With this technology, 48 small inductors transform the entire cooktop into one big cooking zone. The cooktop detects the number, size, and shape of your cookware and automatically adapts. Move a pot to the right, to the left, or to the rear and the cooking zone follows.
Consumers can heat up to six pots and pans at once, for the ultimate in flexibility!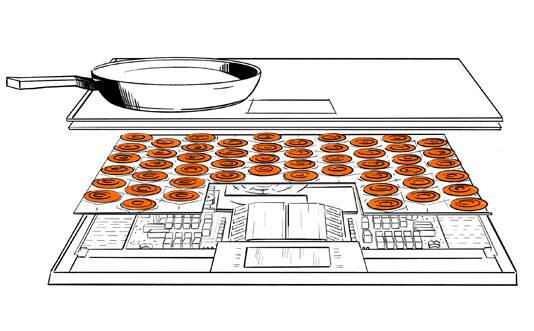 2015: The first alternative to dry cleaning – at home
Can you remove odors without washing or dry cleaning?
It's no problem if you have a BSH washing machine with the sensoFresh program. The technology permeates fabrics with a cool fog of active oxygen, which draws the odor molecules out of the fabric, breaks them down, and transports them to a carbon filter where they're neutralized. All that remains is freshness!
And sensoFresh even freshens fabrics that are labeled dry clean only, like cashmere, wool, and silk crepe de chine – gently, without chemicals, and without a single drop of water.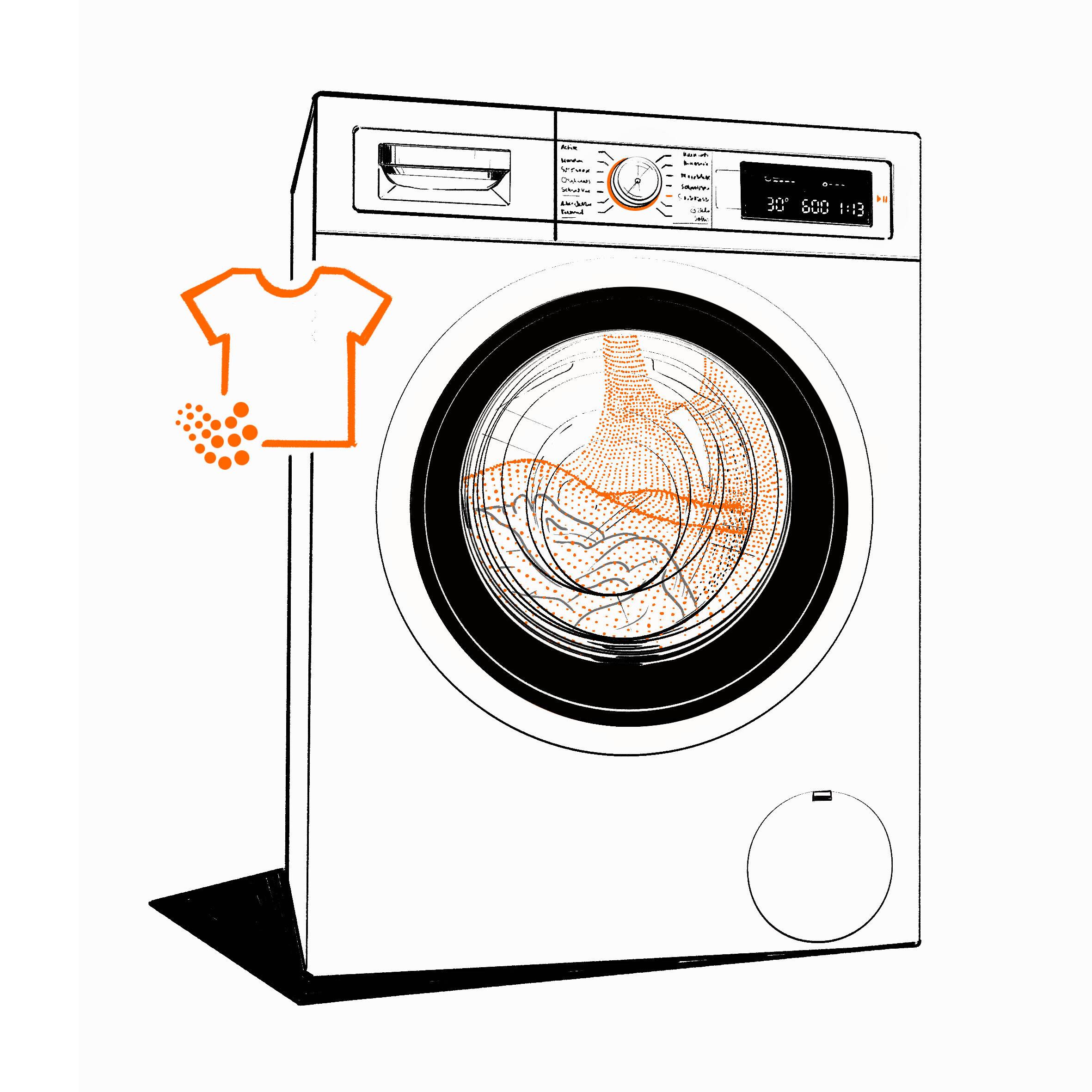 2020: Design and technological finesse
Can a single appliance be both aesthetically and functionally pleasing?
In 2020, BSH developed the GlassDraftAir downdraft extractor solution with customized lighting for consumers who are passionate about design. The powerful downdraft extractor located behind the cooktop quietly suctions off all fumes. Thanks to innovative guided-air technology, a curtain of air forms behind the glass panel, which optimizes the air stream and extracts fumes directly from the more distant cooking zones.
A built-in air quality sensor also detects the volume of vapors and automatically adjusts the extraction rate as needed. An additional highlight: At the press of a button on the countertop, the glass panel disappears into the counter when not in use, leaving an unobstructed view of your open kitchen.
It's ingenuity with style!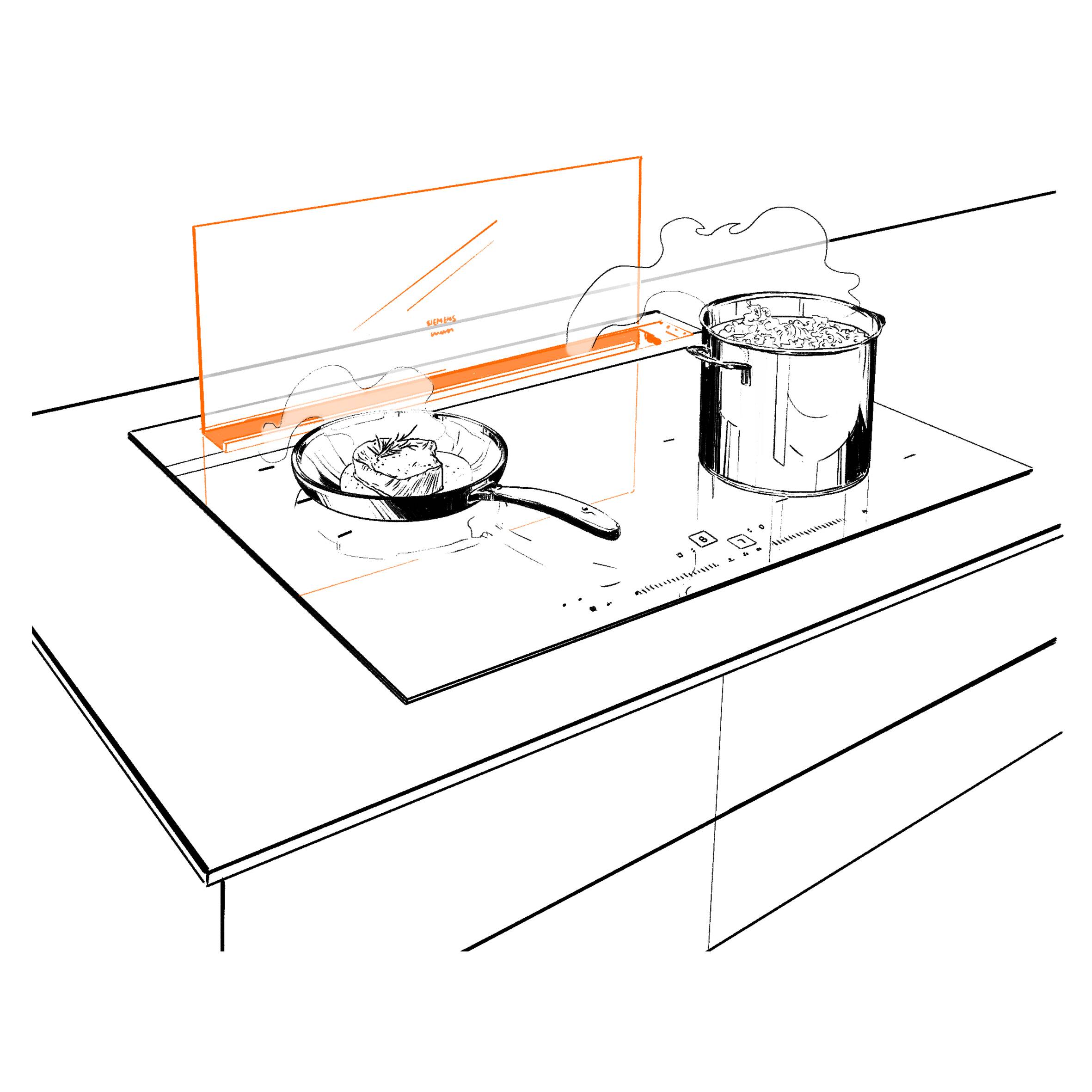 These 11 home appliances are just a small sample of the many innovative solutions that the BSH developer team has been producing since 1967, fueled by great ideas, a good measure of curiosity, and even more persistence.
Their ingenuity has shaped the history of BSH products and improved the everyday lives of many consumers – from technological firsts like the patented AquaStop, which is now integrated into dishwashers and washing machines worldwide, to experimental solutions like coolMedia, which may have been just a little too far ahead of its time.
Since 2014, BSH has been offering Home Connect, a platform that enables consumers to connect their home appliances with a digital ecosystem. This enables them to take advantage of many new services and functions that make household chores a lot easier, such as controlling home appliances by voice, downloading cooking recipes or automatically re-ordering dishwasher tabs.
The long-standing innovative spirit of BSH's product developers forms the basis for these new solutions, which pave the way for the company to move into the digital future.