Following the strong growth in 2020, Haier refrigerators have led the industry in Western Europe.
According to the data, from Jan. to Sept. 2021, despite the challenge of the Covid-19 epidemic, Haier Smart Home saw a growth of 47% in the refrigerator market in Western Europe, becoming the industry's number one brand in terms of growth rate.
Among the fast-growing categories, Haier multi-door refrigerator market share achieved number one with the API of 143.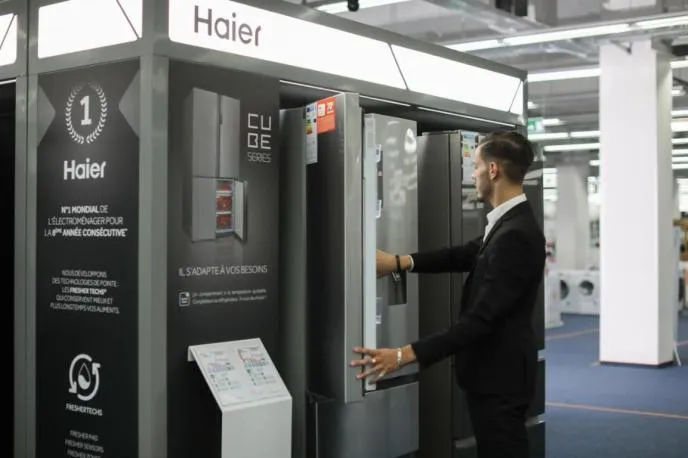 The breakthroughs are inseparable from the premium brand building and innovative products tailored to the specific demands of local consumers. In response to the needs of European users for large-volume, healthy preservation during the Covid-19 epidemic, Haier Cooling Overseas has launched large-capacity, full-space preservation refrigerators. The cold storage room with separate dry and wet storage compartments and the freezer room with constant temperature and humidity provide users with healthy fresh storage solutions.
The increase of market share is also indispensable from the layout the scenario solutions. Especially in Sept.,Haier Europe introduced the various scenarios to local users at Milan Design Week.


With its leading products and advantages on scenarios solutions, Haier Smart Home continues to fulfill the requirements of global consumers in the globalization process.